It is often said that value is found in the intersections. This could not be truer for Ikigai!
Revived in the 2010s, this ancestral Japanese concept is said to be one of the secrets of longevity and serenity for the inhabitants of the Okinawa region.
If the game is worth the candle, it is an exercise seen as difficult in many aspects:
🔮  Ikigai mobilises a certain capacity for introspection;
🧘  Ikigai implies time and calm; 
🍲  Ikigai requires a real preparation to go from concept to concrete.
Need help with you Ikigai?
At Plush & Nuggets, we're big fans of learning through play. And if we devoured the bestseller on Ikigai by Hector Garcia and Francesc Miralles, we were also left hungry once we turned the final page. So we wanted to go further...
Here's what we've prepared for you:
🧭 A step-by-step guide: Introspection doesn't have to mean solitude. So we recorded ourselves on video to do the Ikigai exercise with you. Find all our tips and explanations to put you in the best conditions.
🪁 A flexible methodology: Whether you want to do the Ikigai exercise in one or several times, with or without our video, we know how to adapt. That's why we wanted to build a product that respects your pace, preferences and availability.
🎯 Concrete recommendations: Asking questions is good, taking action is better. At the end of the exercise, we analyse your results and you will receive a personalised summary. Decision-making, project creation, skills development: you can count on our years of experience to guide you.
What if the best timing was now?
Ikigai is not an end in itself. What matters is the context of the exercise and the intention behind your approach.
→ Introspection is not your cup of tea?
We give you the best techniques to guide you. 💪
→ Is your reflection on your purpose already well underway?
This is your chance to check... and to see if you haven't forgotten anything 😉
→ Ever done the Ikigai exercise?
Then you may also know that your Ikigai is likely to have evolved since the last time. And if you've done it on your own, today we're offering you the chance to be (well!) accompanied. 😊
The good news is that there are plenty of great initiatives that would benefit from starting with an Ikigai:
- Thinking about your next job and/or employer;
- Launching a meaningful project;
- Sharpen your vision to surpass yourself in your activity;
- Take stock before a change of career;
- Join an association in line with your convictions;
- Find new hobbies;
- etc.
What's in the workshop?
✅ A (quick) introduction to the tool used and the Plush & Nuggets approach
✅ An accompanying video in which we do the exercise with you
✅ A personalised summary and concrete recommendations by the team
Recommended duration between 1h30 and 3h (depending on your pace 😉 )
Unlimited access for life
Price: €60
I knew the meaning of Ikigai but I was lost and didn't understood how I was supposed to complete the grid.
Thanks to this workshop, I build my Ikigai and found ideas about what to do after my degree!
Magalie F.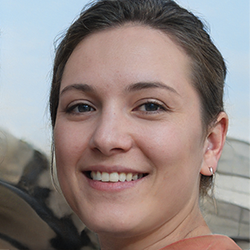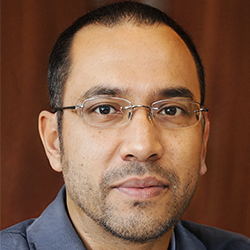 I loved taking part in this workshop. Thanks to the Ikigai grid I managed to get perception of what I really want to do in my life.
I started a new training and I have a lot of exciting projects in mind!
Jordan B.
Available in days

days after you enroll

Build your Ikigai
You're in good hands!
I'm Laure Dousset, a researcher and entrepreneur who is convinced that in life, nothing beats learning through play.
It all started with a passion for Rubik's Cube, which I took to the competition level. My studies later led me to become Director of the Playground, a unique space in France for the creation of serious games, and then at MIT, where I was a researcher-teacher for four years.
In 2017, I founded Plush & Nuggets, a studio whose mission is to put play at the heart of corporate strategies. My co-creation approach is based on years of research and experience in Facilitation, Design-Thinking and Lego Serious Play®. 
I co-created and facilitated over 300 workshops with some 30 companies in a dozen different countries. My clients include traditional companies like Crédit Agricole, innovation giants like Spotify and high potential start-ups like Maria Schools.
If you have any questions and/or would like to share your current challenges with me, please feel free to contact me → [email protected]
This Ikigai workshop inspires you?
You want to offer it to someone?