Go further
Hello Nugget,
We hope you enjoyed this workshop.
In this section, you'll find our Ikigaï grid if you wish to remake the exercice elsewhere, or just share it.
Go further ?
Ikigai: The Japanese Secret to a Long and Happy Life - Albert Liebermann et Hector Garcia
The content of this book is very interesting and may be a good inspiration to go further with your reason of being.
Kaizen: The Japanese Method for Transforming Habits, One Small Step at a Time - Sarah Harvey
Another excellent approach coming from Japan to change your goals and bring change in very small yet effectives ways.
The 4 hours week - Tim Ferris
A must read, brings a lot of inspiring insight regarding our relationship with work and prodictivity with a lot of examples.
At Plush & Nuggets we are fond of Ted Talks. They're very inspiring and allow us to set things in perspectives, which is a good way to make change in a good way.
Ways to moneytize?
Before thinking about a plan or anything, First read this article : 1,000 True Fans? Try 100. Then you can take a look at our platform selection:
Patreon: Share your art and let your fans becoming patrons supporting you.
Teachable: Share your knowledge and your expertise into a class or coaching program and get paid for it.
Shopify: Sell your product became very easy with this platform. No need for an expensive website when you can ship easily with their builder. Try it out!
Speak it out!
A platform is not the solution to everything and anything.
You need to go out there and speak about you and what you offer.
It can be a blog, a newsletter, LinkedIn post or social medias in general.
Find the way you're the most comfortable with and get started. Then do it strategically.
You can do it 💪💪💪
Is this all?
The answer is NO.
First, we're gonna read your Ikigai and provide a personalized feedback.
Then, by taking this workshop you're now a Nuggets official. That means you can ping us anytime you want with questions and we'll make sure to help and guide you.
Thanks for taking part of this workshop, and see you soon 😉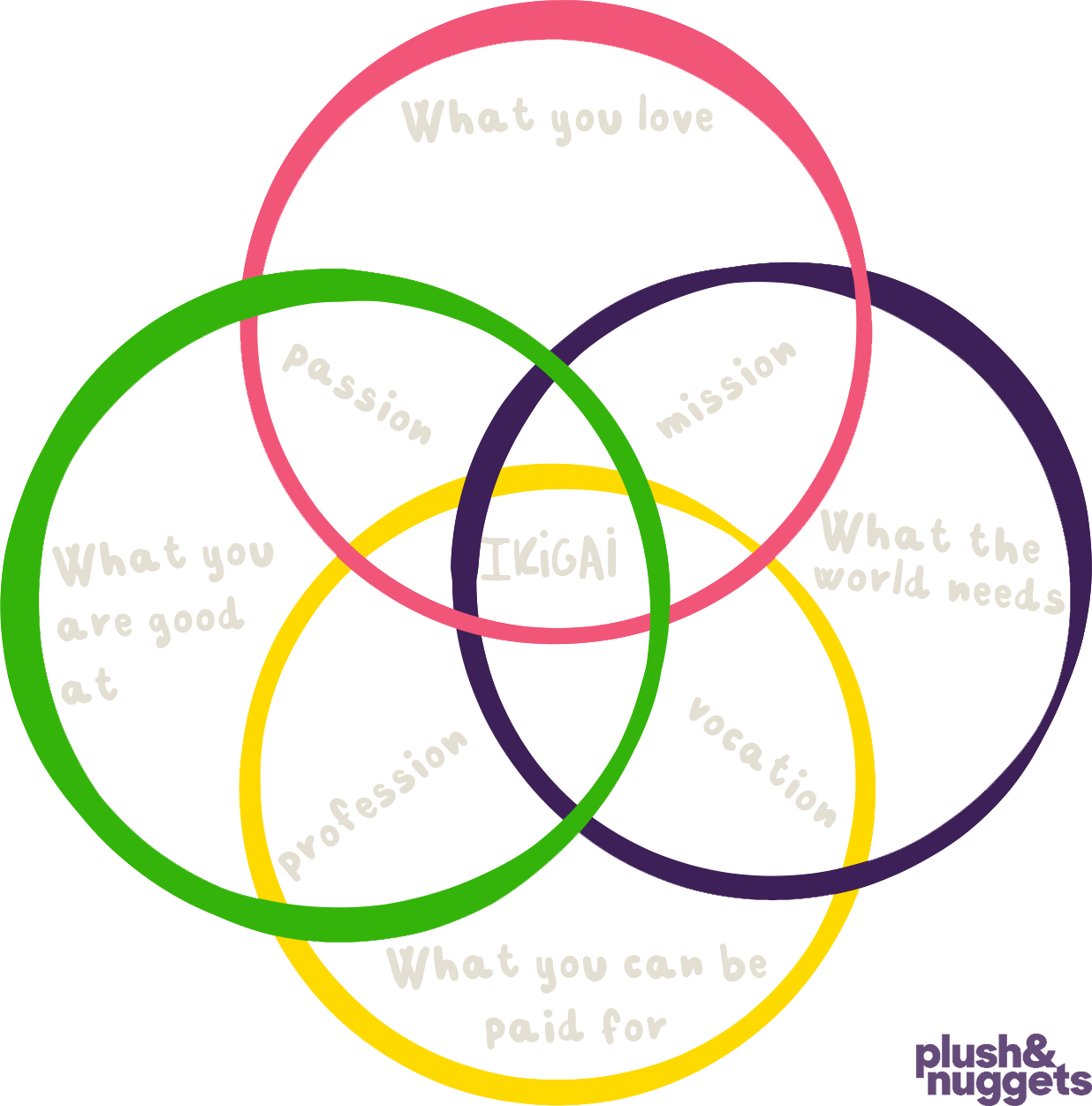 Complete and Continue