Start: supports and our approach
Hello Nuggets,
In this section we are going to present you very quickly our digital format and our approach so you can begin under the best possible conditions!


---
Digital formats
For this workshop, you will need:
MURAL: click on this link or the image below to load the white board (we recommand you to use a recent browser like Chrome or Firefox)
the video, the next step in this lecture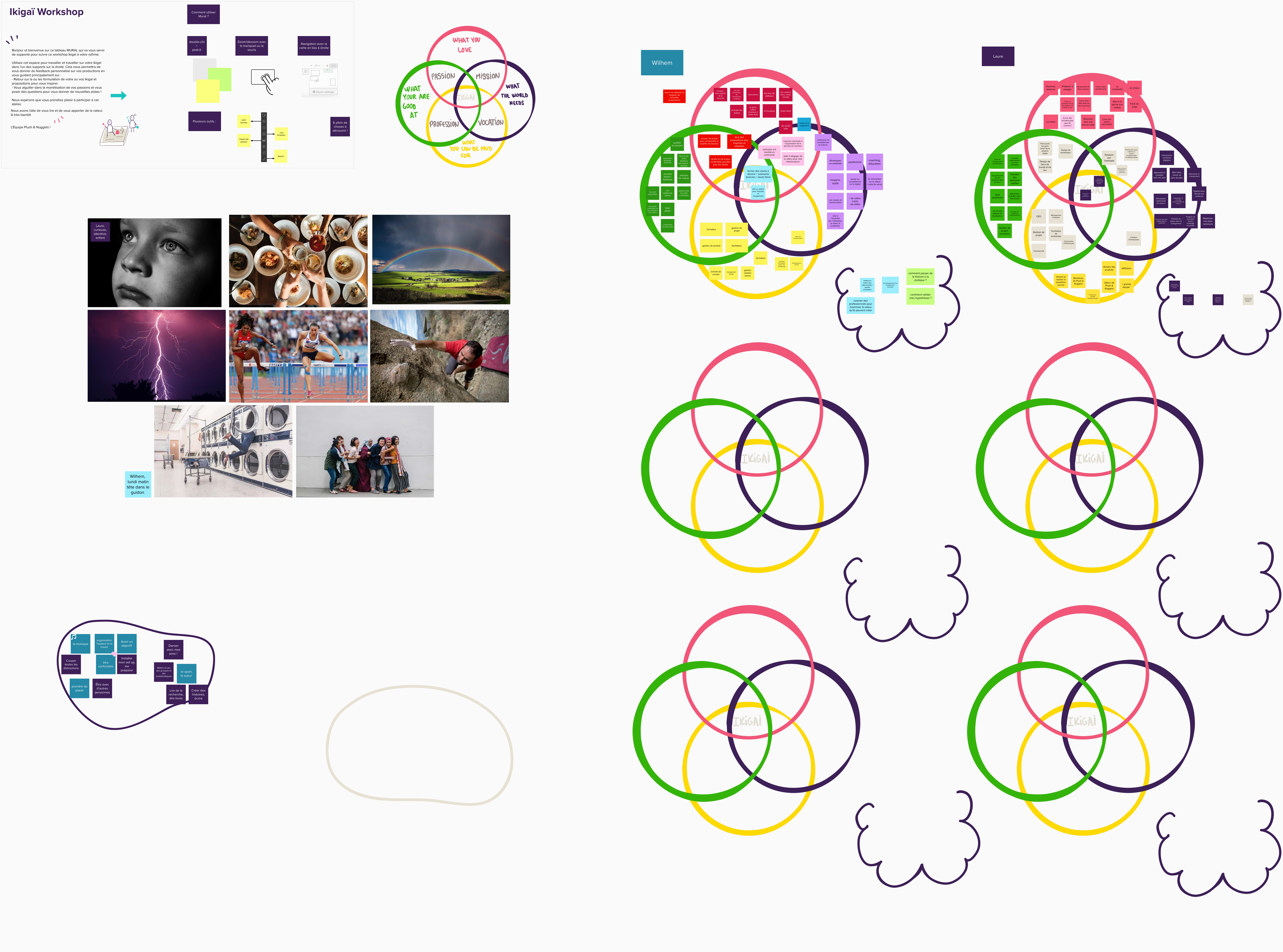 ---
Our approach at Plush & Nuggets
We had no intention in giving a lecture or a big explaination of the Ikigaï. We had a better idea, we want to show you 🤩
How?
First thing first, we wanted to include some interaction within the video 🤓
You'll see Laure, who explains the building and provides framework and tips, and Wilhem, the participant who build his Ikigaï live.
Also, because we are facilitators, we included some exercises to help us during this activity such as photolanguage, brainstorming and a few bests practices for ideation during this process 💪
We insist, do not hesitate to follow this video at your pace, in once or multiple session.
This workshop is not easy as it can be difficult for one to think about their self and it can feel overwhelming or not inspired.
If that's your case at any moment, we recommand you to stop, clear your head and join back later 🚀
We hope this format will please you and we are looking forward to read what you're gonna do 😉
Complete and Continue